Best Joint Replacement Hospital in India
Shri Ramchandra Joint Replacement Centre aka Happy Hospitals is the Best Joint Replacement hospital in India. We have best state of art facility and professional orthopaedic surgeons who ensure that you get the best treatment at most reasonable prices.
Restore Your Mobility, Reclaim Your Life
Best Joint Pain Treatment in India
Joint pains and limited mobility holding you back from enjoying life to the fullest? At Shri Ramchandra Joint Replacement Center, we understand the challenges you face when dealing with joint issues, and we're here to provide you with world-class care and cutting-edge orthopaedic and joint solutions. As the leading destination for joint replacement surgery in India, we are dedicated to helping you regain your independence and quality of life.
Why Choose Shri Ramchandra Joint Replacement Center for Joint Replacement in India?
Renowned Experts:
Our team of highly skilled orthopedic surgeons specializes in joint replacement surgery procedures in india. With a track record of successful surgeries and a commitment to innovation, you're in the best hands possible.
Advanced Techniques:
We embrace the latest surgical techniques and technologies to ensure the best outcomes for our patients. Our approach is minimally invasive, reducing pain, scarring, and recovery time.
Comprehensive Care:
From diagnosis to post-operative rehabilitation, our holistic approach ensures that you receive personalized care every step of the way. Our multidisciplinary team collaborates to provide seamless care tailored to your unique needs.
State-of-the-Art Facilities:
Equipped with cutting-edge infrastructure, including modern operating theatres and advanced diagnostic tools, to support accurate assessments and successful surgeries.
Patient-Centric Approach:
We put you at the center of everything we do. Your comfort, safety, and well-being are our top priorities, and we strive to create a supportive environment for your journey to recovery.
Joint Replacement Services in India
Hip Replacement in India
Whether you're dealing with arthritis, hip fractures, or other hip-related issues, our experts can provide you with customized solutions for pain-free mobility. Get the safest hip replacement in India today.
Knee Replacement In India
Say goodbye to knee pain with our comprehensive knee replacement procedures, tailored to your individual needs and lifestyle. Get free consultation on knee replacement in India
Shoulder Replacement in India
Regain shoulder function and eliminate discomfort through our advanced shoulder replacement techniques. get free consultation on Shoulder replacement in india today.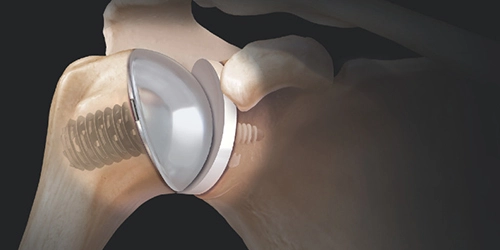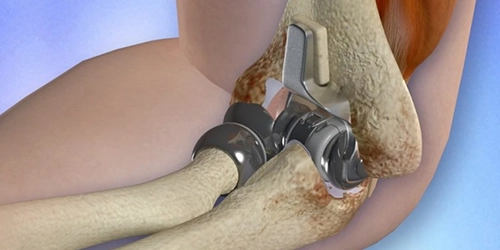 Elbow Replacement in India
Our specialized procedures address elbow pain and immobility, helping you get back on your feet with confidence. Get elbow replacement from top orthopedic doctors in India.
Why India for Joint Replacement ?
India has emerged as a global leader in medical tourism, and for good reason. With highly skilled medical professionals, state-of-the-art facilities, and significantly lower costs compared to many Western countries, it's no wonder that patients from around the world choose India for their joint replacement surgeries.
Embark on Your Journey to Better Mobility
Don't let joint pain restrict your life any longer. Contact the best joint replacement hospital in India today to schedule a consultation with our experts and take the first step towards regaining your mobility, independence, and joy. At Shri Ramchandra Joint Replacement Center, your well-being is our priority, and we're here to guide you every step of the way.
Regain Your Freedom of Movement with Shri Ramchandra Joint Replacement Center- Where Excellence Meets Care.
Frequently Asked Questions