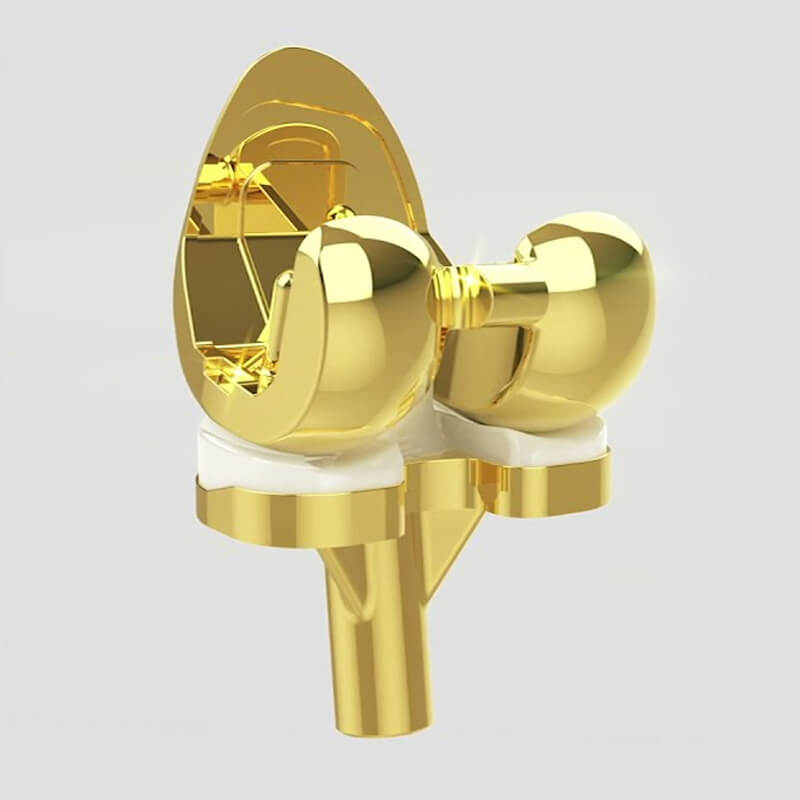 For patients that experience an allergic reaction to metals, the Golden knee replacement procedure can be considered as a boon. The knee implants used for the surgery come with a coating of Titanium Niobium Nitride (TiNiN) on their surface. It is this coating that gives a golden color to the implant and it also improves the life and performance of the replaced knee joint. In addition, the coating makes it allergy-proof.
Golden Knee Replacement Surgery – Why It Is Done
The implant gold knee is by far the best and most successful artificial joint that is available in the market today. It has a longer life span and does not trigger any allergic reactions in patients. Normal knee implants are made out of an alloy of chromium and cobalt and they are known to release metal ions inside your body.
Patients who suffer from metal allergy tend to experience inflammation in the knee joint because of the metal ions released by the regular implants. Eventually, they develop complications such as infection, loosening up of the joint and persisting knee pain. As the Golden knee implant is compatible with human tissues, the wear and tear of the joint are very low. This implant is generally recommended for patients that are 60 years or below.
Golden Knee Replacement – Who Are the Best Candidates
Golden knee Replacement is recommended for all types of patients. However, it is generally recommended for patients who are 60 years and below that suffer from metal allergy. Some people experience allergic reactions when they wear artificial jewelry, metallic spectacle frames, metallic watch strap, etc. In addition, the Golden knee implant is allergy-proof, lasts for a longer time (up to 40 years), is durable, has better biocompatibility, and provides better surgery outcomes.

Relieve your chronic Knee pain with a Golden Knee Replacement
Golden Knee replacement is the gold standard when it comes to knee implants.
Implant does not cause any allergic reaction with the body. Patients with Metal Allergies can undergo knee replacement surgery without any worries
The added titanium coating increases the durability of the implant
The implants lasts 2-3 times longer than a regular knee implant
Couples with new age Surgical Techniques like Robonav, Painless & Minmal-Stitch surgery. The surgical outcomes are amazingly better with Golden Knee Implant than conventional implants
Why is Golden Knee Replacement Better?
Rarely, patients are unable to appropriately rehab a knee replacement after surgery and the knee will get stiff. If this is not treated within the first few months by physical therapy or a manipulation under anesthesia, the stiffness will persist. In this case, revision surgery may be necessary to remove the extensive scar tissue and/or change the components in the knee to improve the patient's range of motion.
Gold Knee Joint Replacement by Dr. Potla Sivaiah
We provide complete range of Knee, Hip, Shoulder and Elbow joint replacement solutions