With the intention to enable people with healthy and happy Joints, Dr. SivaiahPotla founded Shri Ramchandra Joint Replacement Centre, since inception hospital has served over 15,000+ people with outstanding patient satisfaction leading to success rate of 99.9%.
Our Vision
To improvise our patient's joints strength, flexibility, motion and reduce pain quickly & safely while enhancing mobility and quality of the life.
Our Mission
To provide patient-centric joint replacement solutions incorporating world-class technology, top-notch quality, premium patient care & safety.
Our Focus
To provide unsurpassed evidence based service while focusing on value of life, dignity of the individual incorporating ethical and safe practices.
Our Objective
To become people's first choice for joint replacements and to be a kingpin of Joint Replacements clinical care, teaching and research.
We Take Pride In Being Yardstick Of Quality
Our efficacious rehabilitation plan combined with our clinical expertise will aid in quick and safe recovery and fast discharge (within 3 days).
First Joint Replacement Centre in state to implement iASSIST(Portable, Disposable, Computer Navigation System) for Knee Replacements.
Exclusive and privileged hospital in Andhra Pradesh with particularism in Knee & Hip Joint Replacements.
Knee & Hip Replacement patient walks and return to normal lifestyle same day as surgery (within 6 hours from surgery).
Minimizing pain & discomfort after joint replacement surgery by incorporating effective pain management techniques (Epidural Analgesia, Adductor Canal Block).
Minimally invasive Total & Partial Joint Replacements.
Ever since the beginning of our beautiful journey, providing best service to our patients remained as 'The True North of our organization'. Our compassionate treatment and focused efforts has enabled us as people's trusted ally in the pursuit of happy & healthy joints.
Fortified hundreds of people with happy joints.
Stood strong in the region as doctor's first choice for joint replacements.
Delivered countless smiles on the faces of our patients and their families.
Accorded innovation, technology, excellence, safety & care.
Supported local economy by uplifting economically challenged people.
Edified orthopaedic students towards the path of professional development.
Masterly Finesse
Clinical Excellence
Kingpin of Joint Replacements
We live by them
our values provide clear guidance in our day-to-day actions as to behavior expectations and motivate us by promoting a sense of belonging and pride.Whatever challenges we encounter on our way, we work together and ensure that we deliver our best to our patients.
Whatever we do we ensure that "Patients come first"
Patients are at the center of everything we do and we fully embrace the importance of responding to the individual needs of them.
Whatever we deal with, we are always "Above board".
We maintain openness, honesty and righteousness, and always look forward to learn and improve.
We believe that Together We Achieve More (as a TEAM)
We work together in a cooperative, coordinated and supportive environment that places the team or organization's goals ahead of individual goals.
Quality is our priority & Safety is our standard
We regularly review and revamp our processes, practices and systems to make sure they are still working for us.
We serve with TLC &with desire to alleviate suffering
Patients are integral to our organization and we serve them with care, compassion and go beyond specifics to build long-lasting relationships.
We'r committed towards delivering our promises with excellence.
We deliver the highest quality of care and service and surpass established standards through a continuous focus on improvement, innovation and education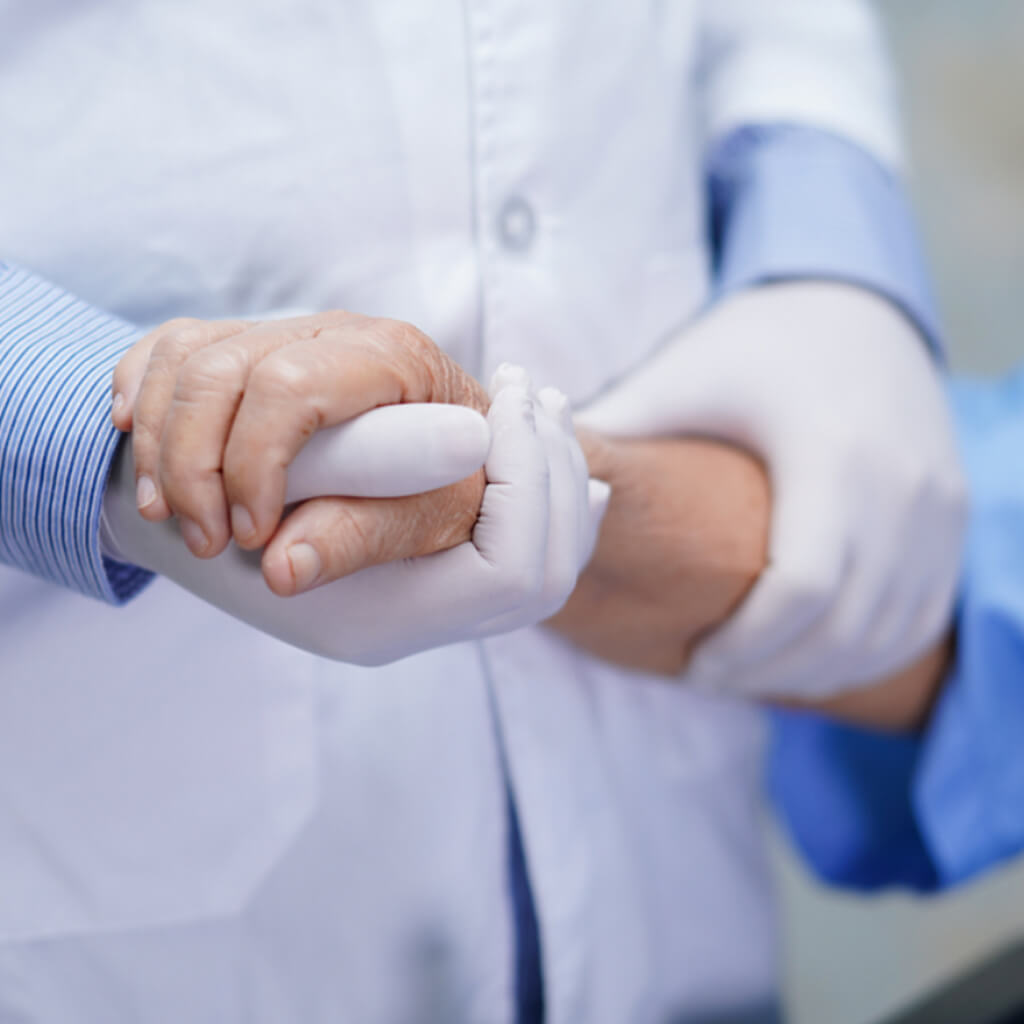 Our approach will ensure that our patients receive equitable care by incorporating start-of-the-art quality and by being cutting edge on technology. Patient satisfaction is our utmost priority and we all work collectively to ensure that patient is comfortable and being rewarded with eminent care and best treatment options.
We explain joint health preservation options to our patients as first thing to alleviate the pain and suffering, joint replacement is last sort we look into when patient is not responding to preservation options, as our aim is to preserve nature's creation.